Registration Instructions
Read Guidelines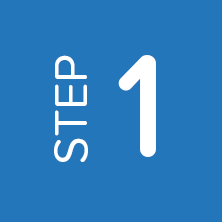 (Guidelines for Author(s) Registration)
Each accepted paper must be registered by any one of the author(s).
Extra page length charges would be applicable beyond 8 pages. You have to make a complete payment in such case (i.e., Regular Registration + Extra Page Charges). Extra page charges is Rs. 1000/- per page subjected to maximum 10 pages are allowed .
You are requested to attend the conference and present your paper under the oral presentation session. If the registered/corresponding author is unable to attend the conference, the same can be attended and presented on his/her behalf by the co-authors. The paper will not be sent to Springer for publication without completing registration and presentation.

Fees for Members of ACM, IEEE, CSI (Academician) are 30%- less on regular registration fees for members of professional society and for accompanying persons Rs. 3000 (With Kit) and Rs. 2000 (With out Kit).

Regitration Fees

Foreign Delegates
Academician
Student Delegates
Industry Delegates
Up to 8th August, 2017 (Earlybird)
After 8th August, 2017 (Regular)
Up to 8th August, 2017 (Earlybird)
After 8th August, 2017 (Regular)
Up to 8th August, 2017 (Earlybird)
After 8th August, 2017 (Regular)
Up to 8th August, 2017 (Earlybird)
After 8th August, 2017 (Regular)
IEEE/CSI/ACM MEMBER

200 USD

300 USD

Rs. 5600

Rs. 5600

Rs. 5000

Rs. 6000

Rs. 8000

Rs. 9000

Non IEEE/ACM/CSI
250 USD
350 USD
Rs. 7000
Rs. 8000
Rs. 5000
Rs. 6000
Rs. 8000
Rs. 9000

* Each paper should be registered separately with full registration fee.

** Full-time student members are not entitled for any kind of exemption of fees like IEEE, CSI and ACM membership benefits.

***Note: Part-time Research scholars will not be considered as any category of student. If all authors are students at the time of registration, at least one full registration within the period of early registration of Rs 5,000 must be done against each paper.

If availing 30% discount on Regular Registration Fees, IEEE/CSI/ ACM (Reg. Fee: Rs. 5600/-) members must send scanned copy of live membership IEEE/CSI/ACM card
Orginal Student Id Card/IEEE/CSI/ACM Membership card has to be shown in conference regsitration desk on the day of registration.
Kindly rename all files with your PAPER ID (for example if paper id is 256: 256_CRC.pdf, 256_CRC.docx, 256_Copyright).
Online Payment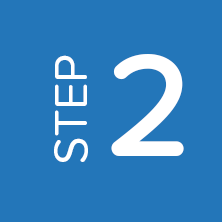 (Guidelines for paying online)
Click here for processing payment
Click Check Box to proceed for payment & Proceed
Select Sikkim as State
Select Payment Category as

ICACCP-2017_08 to 10 sep 2017

under Sikkim Manipal Institute Of Technology
Provide details (Do not forget to mention Paper ID)
Save the copy of payment receipt
Registration and Final Camera Ready Paper Submission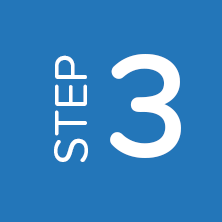 (Guidelines for registration and submission)
Please complete your conference registration formalities by filling up the registration form and paying the registration fees.
Use following link for registration: http://icaccpa.in/registration
Guidelines for Camera Ready Paper Submission
Authors' necessary documents for paper submission
Copyright form filled and signed by all author(s) as per as accepted in LNEE/ AISC series. Send suitable copy right form (AISC or LNEE) for the same.

Camera Ready Paper in word or latex (Orginal source copy) as well as PDF format.

Signed Author's agreement form.

The above documents must be in zip file and send the zip file to

[email protected]

with Subject Line as " CRC Submission <Your Easy Chair Paper ID> and also upload the Camera Ready Paper in Easychair https://easychair.org/conferences/?conf=icaccp2017 on or before 20th August 2017